Another politically tinged post? Well I have to balance out yesterdays
blatant attempt
at driving traffic to my blog somehow. So I saw saw this picture over at
Animal New York
, a site I usually read for it's coverage of bad photoshop and subversive advertising: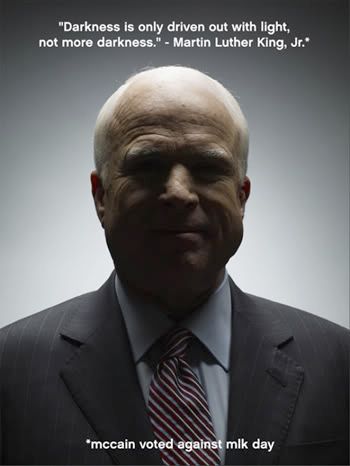 The photographer,
Jill Greenberg
has taken
several
great
shots
for
magazines
and
advertisements
.
I tried to look this picture up on her website, so I could get a little higher resolution pic to post, but it has been removed due to legal action being taken against her by the
The Atlantic
magazine. Greenberg had taken several allegedly intentionally bad pictures of John Mccain for an
Atlantic
covershoot only to then post photoshopped outtakes from the session that showed a bloody jowled John McCain with a caption describing him as a "Warmonger".
These images have been removed from her website, but I was able to google a copy, which you can see below: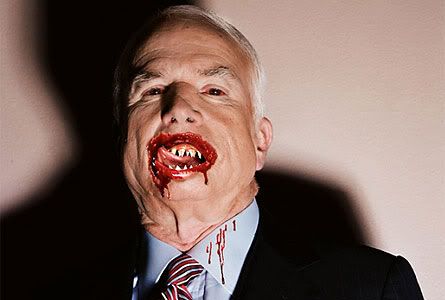 She probably would have gotten away with this if she had just stuck
ceiling cat
in the background.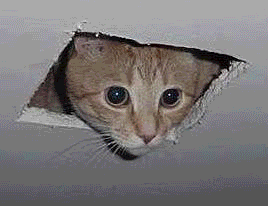 Update:I was able to track down some higher rez images of the pics that Greenberg took and then photohshoped for her website (source Animal NY: