The last few days have been really trying for regular BGNR readers. When I wasn't alienating my red neck readers in the deep south by posting a bunch of
Liberal Media propaganda pictures
, I was alienating the other half of my readers (feminist art activists) by posting pictures of lolly pop munching Megan Fox's
wet boobs
.
Now if my feedburner site stats are anything to go by, my regular readers don't have a problem with
boobs
, but based on the page views it seems like they prefer
Video Game Sweater Meat
over the
real thing
. So I apologize, I'll get it together.
Towards those ends I have a nice meaty video game related post. It's a little light on the lady lumps, but it will appeal to my core audience of video game geeks and embarrassed relatives.
The Minus World's
resident photoshopper
B-Miggs
has posted some amazing covers he mocked up imagining what modern games would look like on the Atari 2600, I've taken the liberty of swipping these and posting them below, because I know my readers don't like a bunch of useless interweb clicking. Enjoy: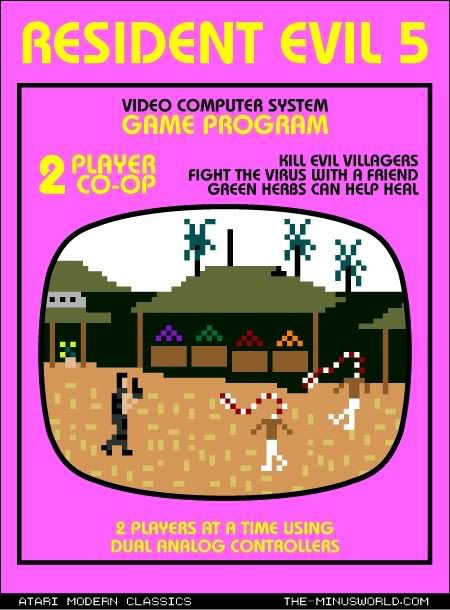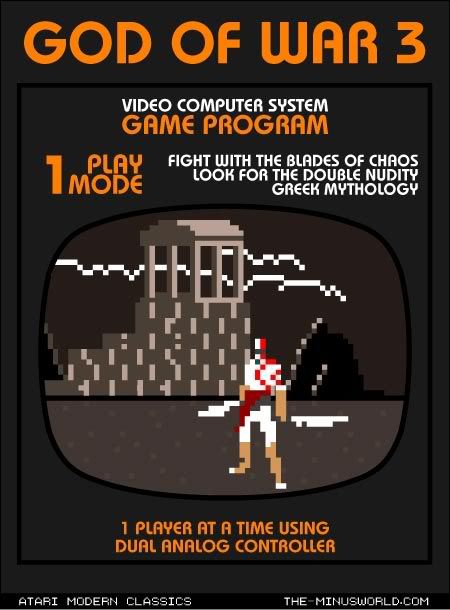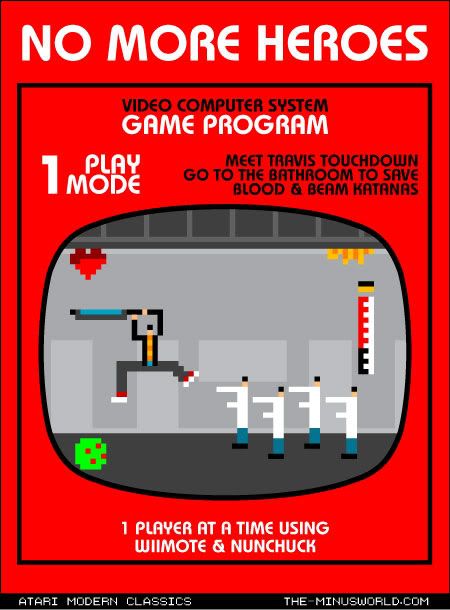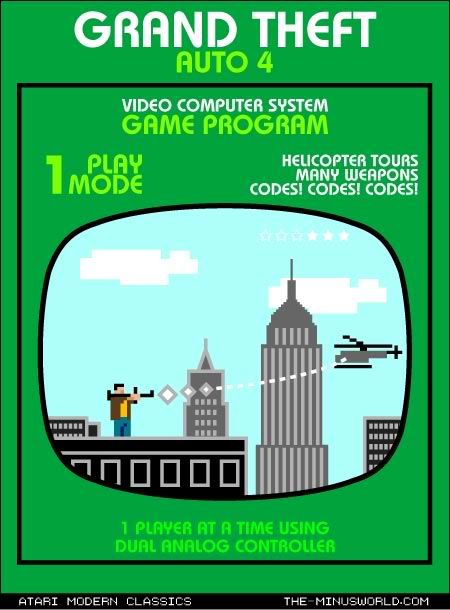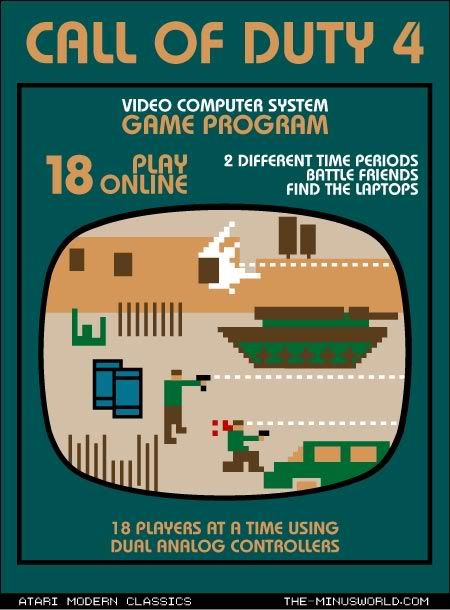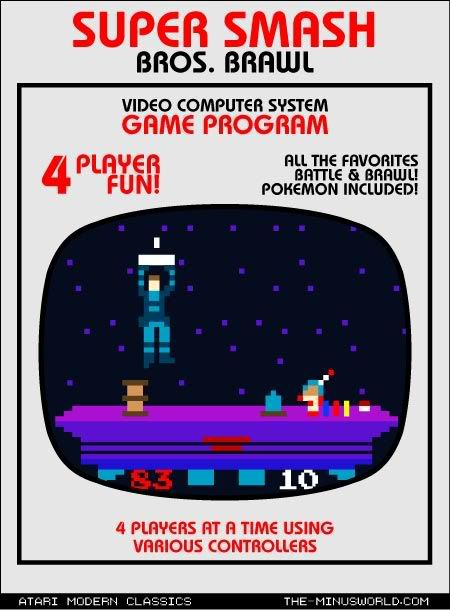 One of the commenters on B-Miggs' post put up a link to a great video that I hadn't seen before. It's basically a Grand Theft Auto Intellivision Demake. And it's brilliant. Hopefully the
Portal Demake
that
Schulemeister
told me about will turn out this sweet: