Poor print magazines. They really are disappearing. When I started at THQ, I had subscriptions to no fewer than eight game magazines. There were great ones like
GMR
and
Edge
, and not so great ones like
PSE2
and 'Cube.
Now I'm down to one,
Retrogamer
, which is a great magazine, but doesn't quite fill the vacume left by the
shuttering
of some of my
favorite
magazines
.
So it is with a mix of sadness and hope that I read the
mag weasel
's excellent monthly write up of what are now mostly UK games magazines "
Game Mag Weaseling
".
This particular month was the usual insightful well written fair. Including his usual amount of "enjoy it while you can" gallows humor. The highlight this month was the cover of April 2009's PC Gamer Magazine:
Now that is a cover that make me wish I hadn't let my sub scription run out. I really liked the first FEAR games and have the expansions on Xbox, that I haven't gotten around to playing. I did play the FEAR 2 demo and had encountered this new "grown up" alma. In the demo she definitely wasn't as nubile as she appears in this cover, in fact she was creepy and emaciated, definatly not sexy.
But as I do when I come across an image that might make a good desk top background I decided to go digging for the original artwork. Sometime I get lucky, like when I tracked down the artwork for
Titan Quest 2
on the original artists portfolio page (which sadly, I can't seem to find now to link to, but it was a really interesting site that had lots of information on how they put together the bullshots for game magazines).
Anyway, I couldn't find a good image of the PC Gamer render, but I did do my share of trolling through "alma is hot" message board posts. I guess there's a lot of naked, pouty lipped Alma running around at the end of the game, so there were plenty of low rez screen grabs.
Here's the "best" of the "worst":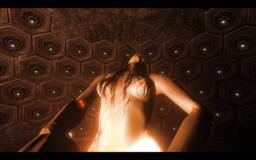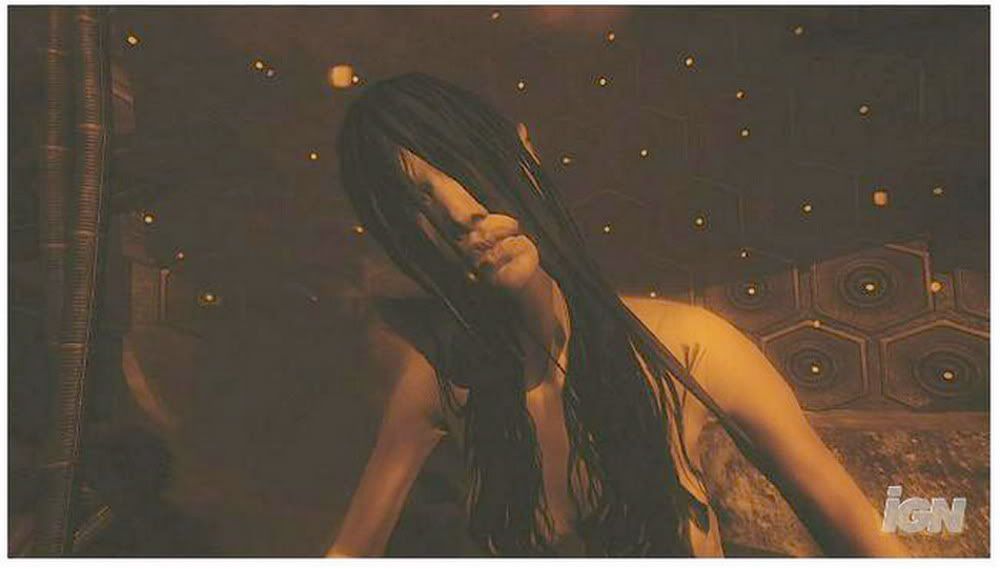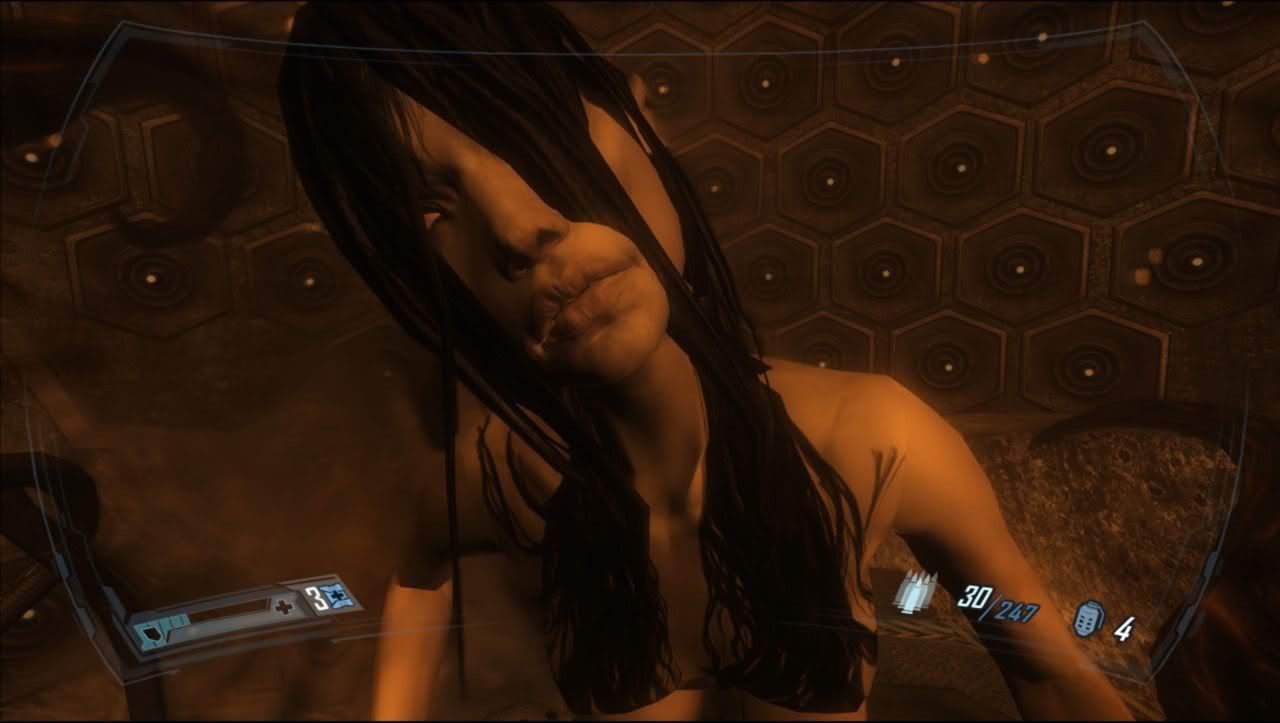 Really? Those lips are probably the scariest thing in the game.