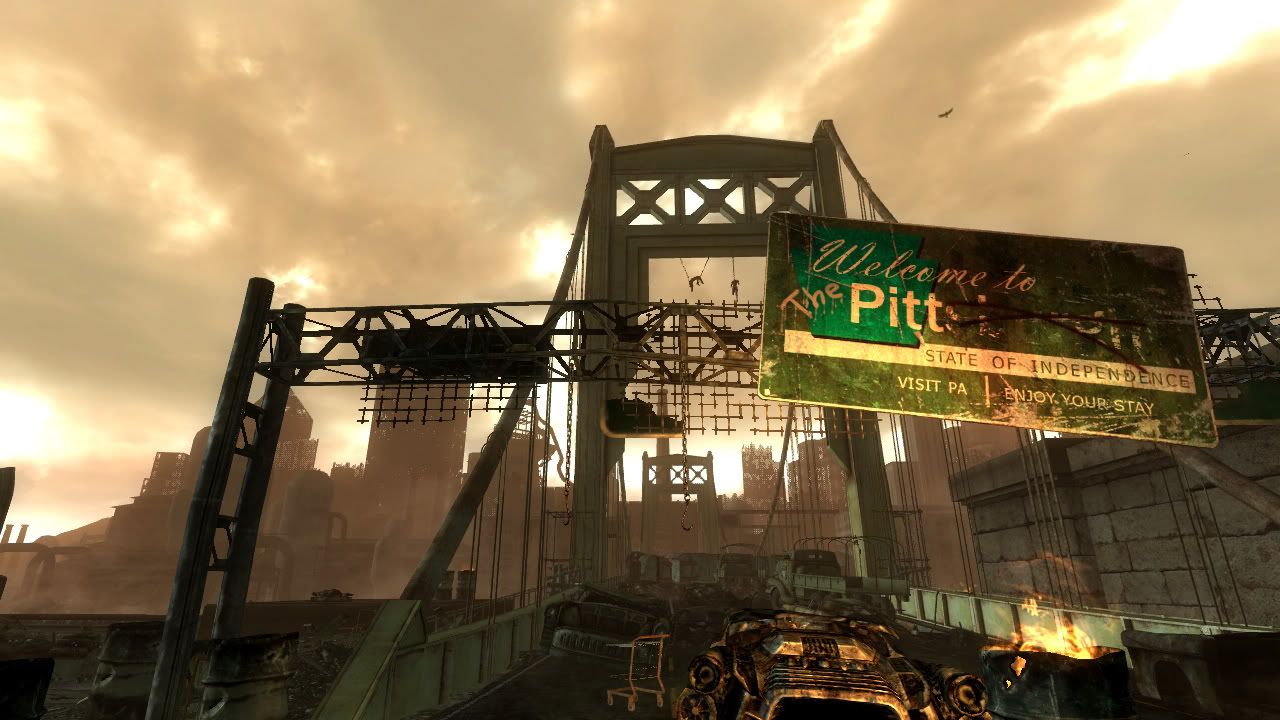 So on Monday I finished Fallout 3. I played for about 80 hours. I played through the game as a good character and got all the acheivements I could have with the exception of the "Nuka Cola Challenge" which I started well into the game and realized I should have been saving all those Nuka Cola Quantums I'd been guzzling down. Oh well, it 20 achievement points really worth scrounging up another 20 Nuka Cola Bottles? I dont' know. Maybe I'll try to get it on an evil play through.
But I have so many games, I dont' know if there will be an evil play through. I loved Fallout 3, but after almost 100 hours, I think I may have sucked the marrorow from that particular chicken wing. Still,
Kotaku
has recently
posted
several sets of
screenshots
that make me know deep down inside I haven't officially hung up my power armor just yet.
Kotaku said that their favorite was this one (and I tend to agree. I can't wait to use that huge as saw blade thing on some mutants:
But here's the best of the rest: